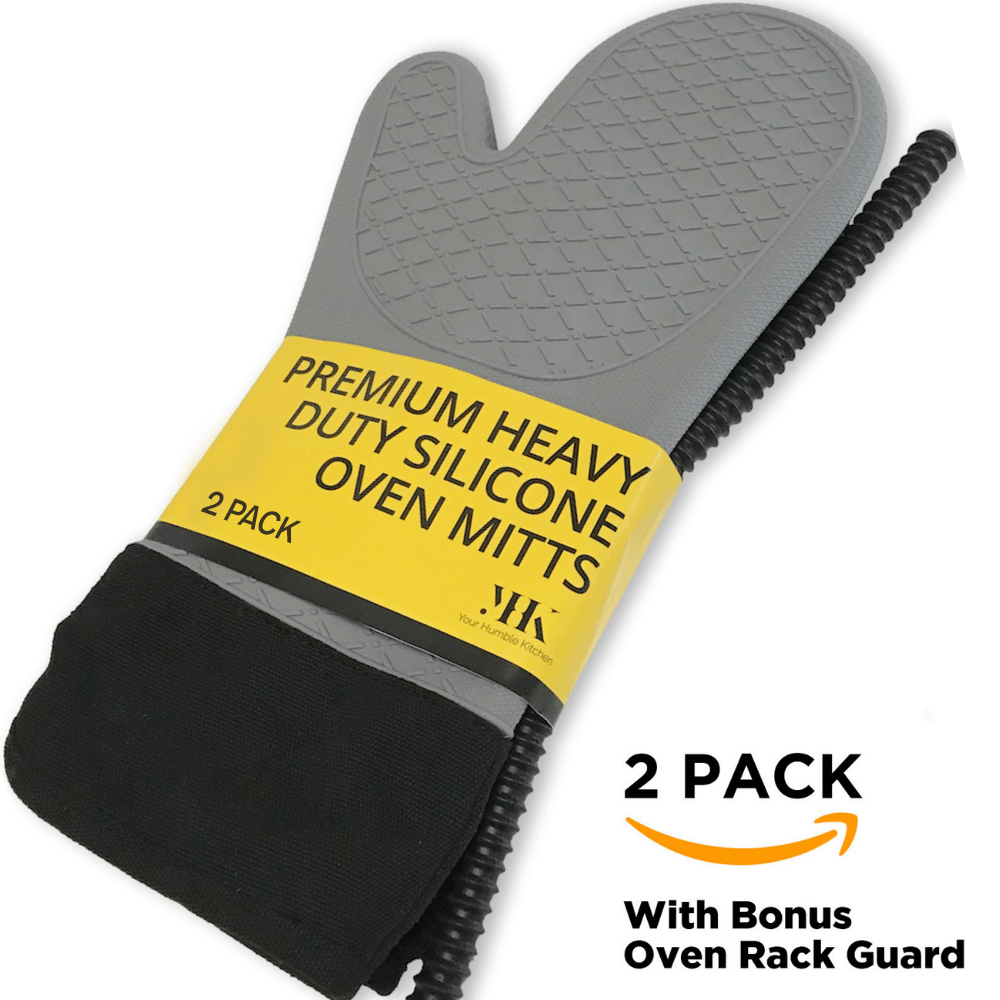 Extra Long Silicone Oven Mitts with Oven Rack Guard
Professional Heat Resistant Baking Gloves with quilted liner for using in your Pizza, Dutch, Toaster, Microwave oven or grill
---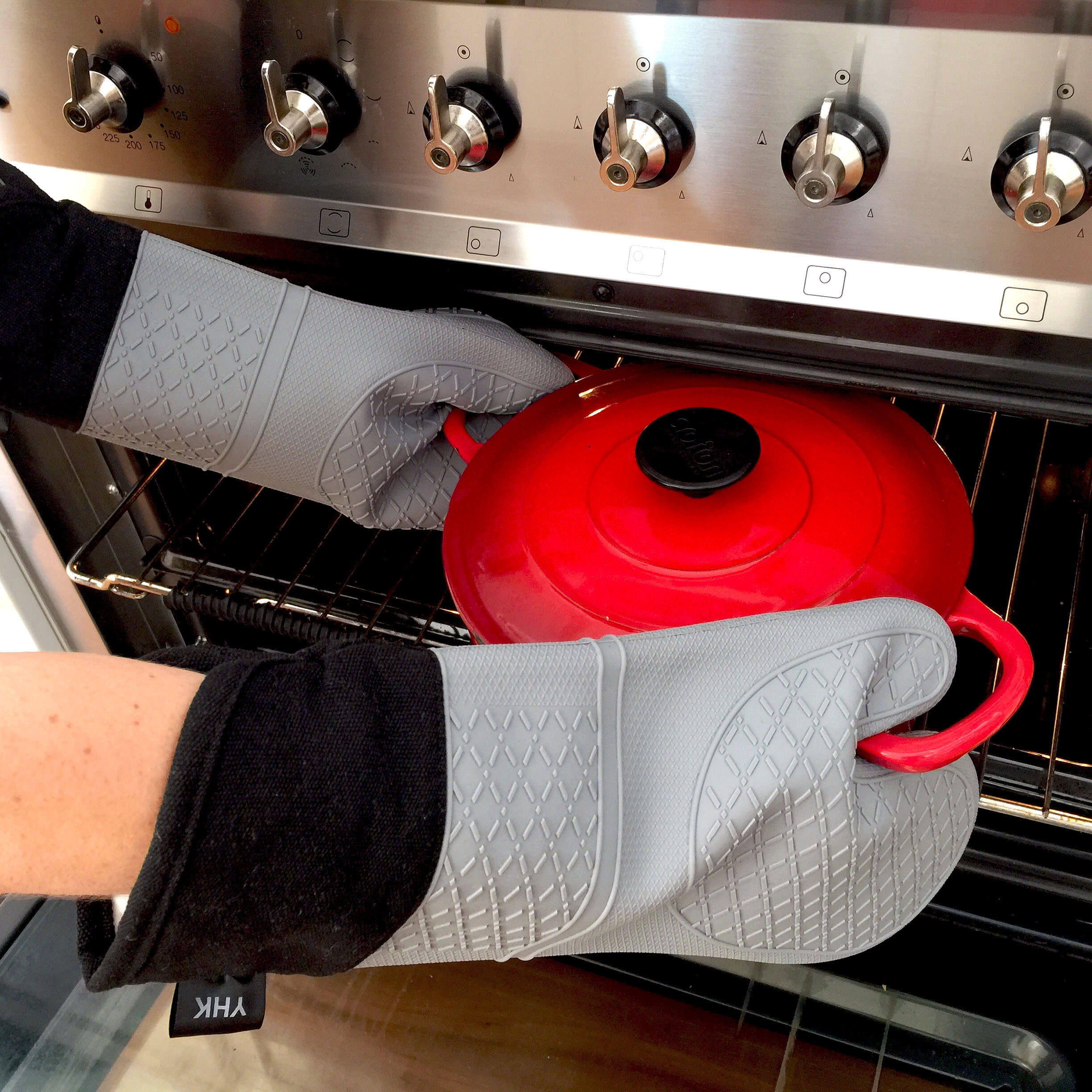 ---
YOUR FRUSTRATION – Burning your hands and arms when cooking
YOUR NEED – An Oven Mitts that safeguards your hands and arms
YOUR DESIRE – Protecting your body from nasty burns
YOUR ANSWER – Your Humble Kitchen Extra Large Oven Mitts
---
100% SATISFACTION GUARANTEE!
– Our Oven Mitts are backed by our manufacture 30-day money back guarantee & with a 1-year replacement warranty
GUARANTEED 100% FREE FROM BPA chemicals 
– At Your Humble Kitchen our products are Environmentally loving, giving you peace of mind protecting your family & home
– Be cautious of lower grade products our competitors sell that aren't certified which release toxic carcinogens into your home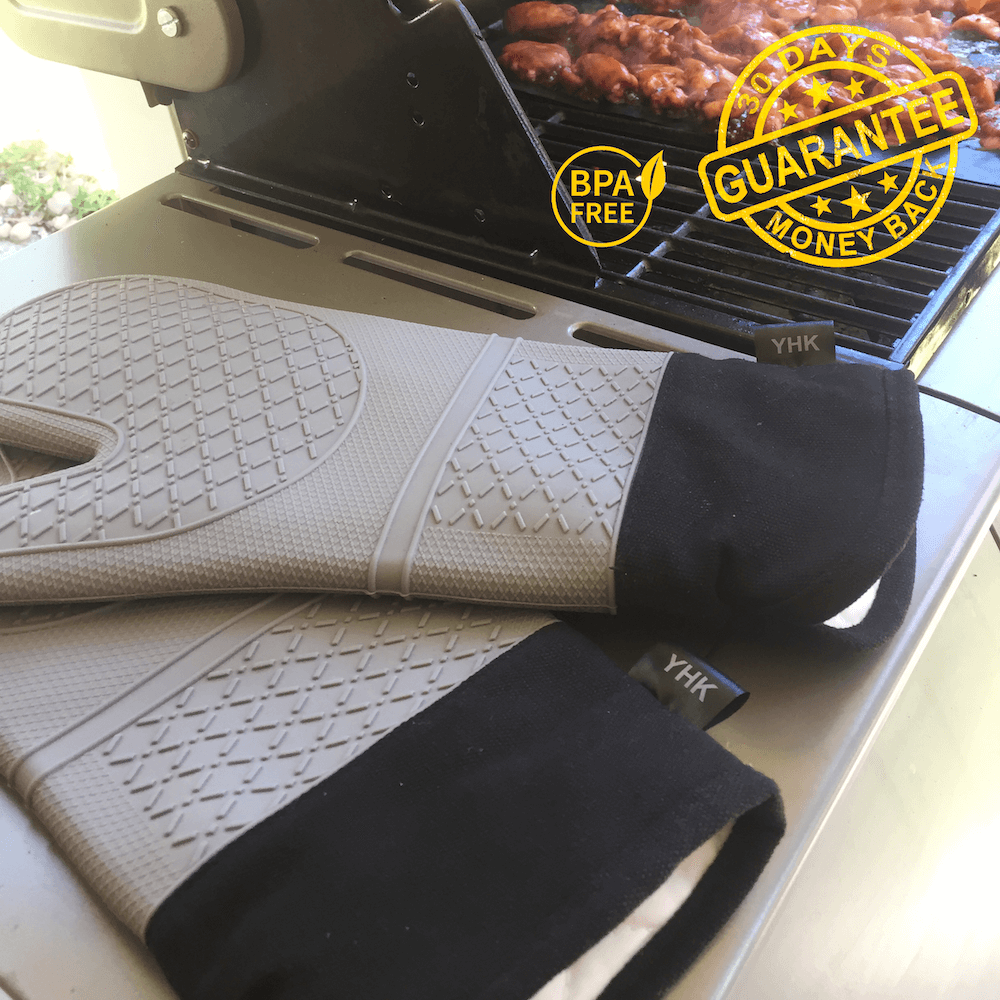 ---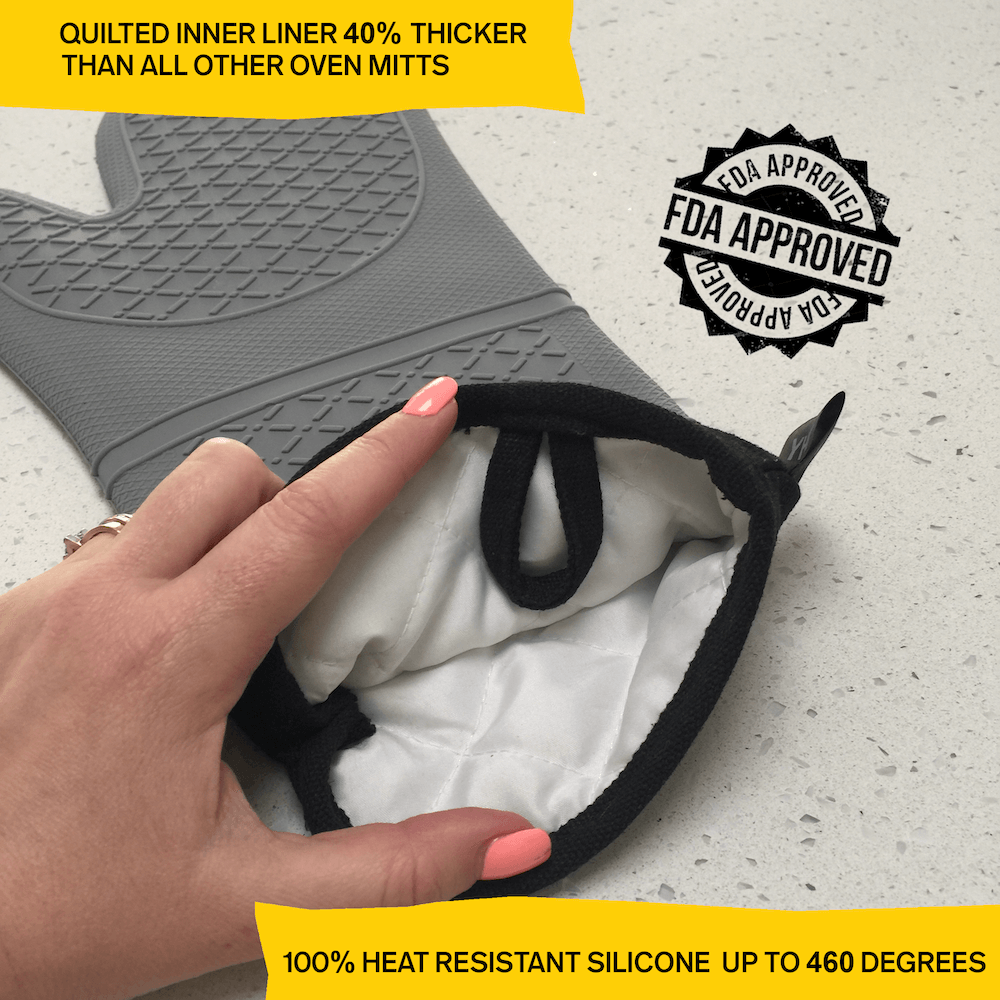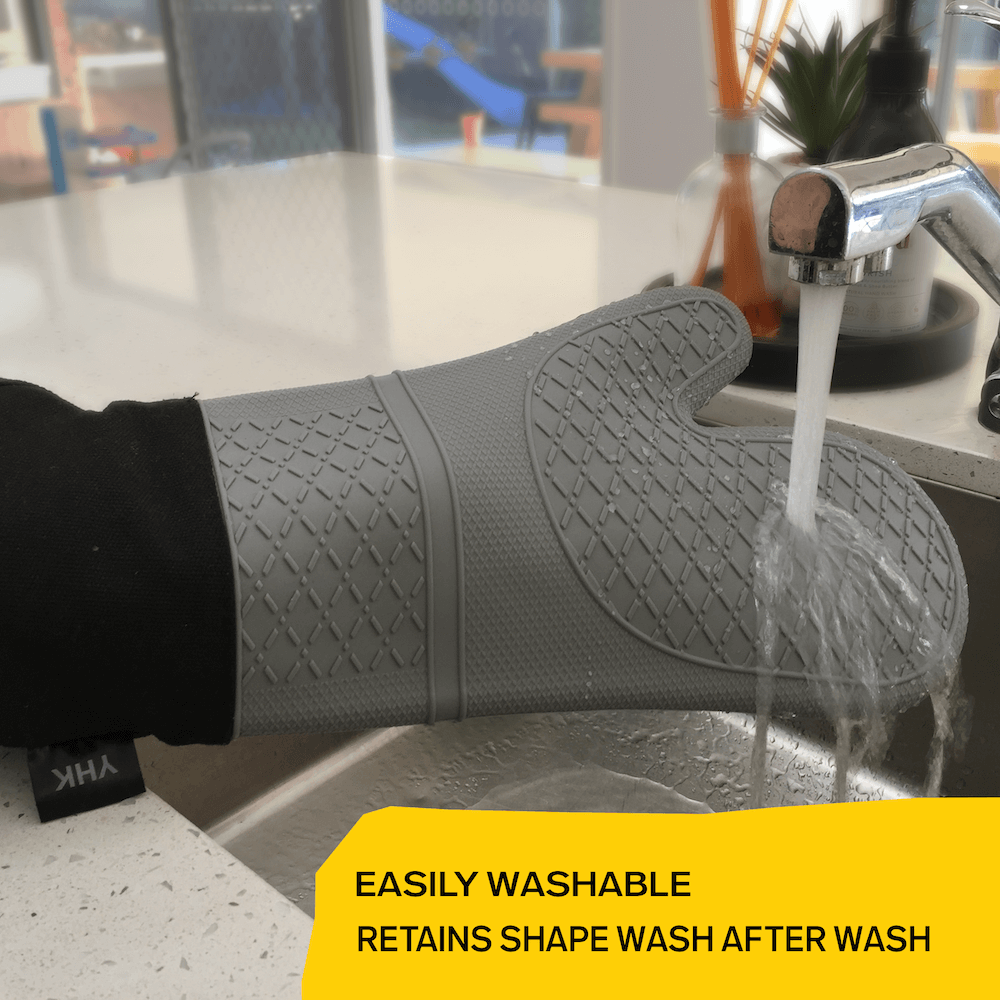 ---
---
EXPERIENCE EASY AND SAFER COOKING

As our extra-long oven mitts are waterproof & 100% heat resistant up to 460°F/240°C protecting hands & forearms. With a 7.5 inch Diameter opening these mitts are universally fitting for male or female. No more using traditionally oven mitts which don't protect your arms, melt, get water logged, causing steam, grill and oven burns.

PREMIUM HEAVY DUTY NON-SLIP GRIP

As our oven gloves are made from a textured professional soft grade silicone, to ensure flexibility & maximum safety grip. This means they are perfect for Stoves, Microwaves, Toaster Ovens, BBQ's, basting & in broiling.

SAFEST FOR THE FAMILY, 100% CERTIFIED, BPA FREE & FDA APPROVED

At Your Humble Kitchen we ensure our merchandise is tested & eco friendly. We are certified & can prove it.

LASTING COMMERCIAL GRADE THICKNESS

As our oven mitts are 30% thicker than all other Amazon oven mitts, with quality quilted inner liner, easily washable, retaining shape wash after wash. Which means it will outlast traditional mitts & withstand high temperatures for longer, meaning no heat burns.

Your Humble Kitchen Exceptional Customer service
---
Whats In The Pack
---
2 Extra Large Oven Mitts sized 14.8" x 7.5"

14inch Silicone Oven Rack Guard

User Manual

1 year warranty

100% SATISFACTION 30-DAY MONEY BACK GUARANTEE!