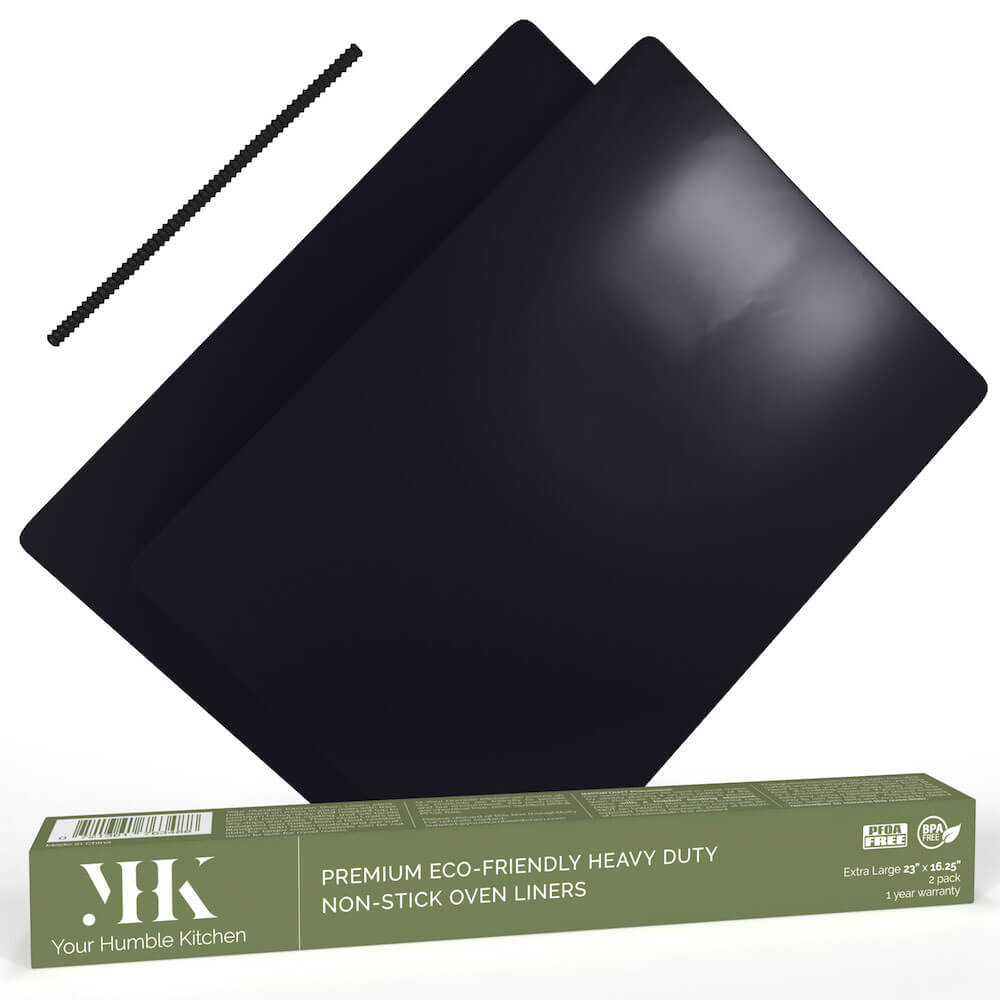 ---
Large Non-Stick Oven Liners with Oven Rack Guard
Premium Heavy Duty Protector for the bottom of Convection, Electric, Gas, Microwave & Toaster Ovens – Certified BPA & PFOA Free
---
YOUR FRUSTRATION – Spending time & energy cleaning your Oven
YOUR NEED – An Oven Liner that safeguards your Oven Base
YOUR DESIRE – Protecting your oven from those horrible spills sticking to your ovens floor
YOUR ANSWER – Your Humble Kitchen Large Non-Stick Oven Liners
100% SATISFACTION GUARANTEE!
– Our Oven Liners are backed by our manufacture 30-day money back guarantee & with a 1-year replacement warranty
GUARANTEED 100% Certified PFOA & BPA FREE
– At Your Humble Kitchen our products are Environmentally loving, giving you peace of mind protecting your family & home
– Be cautious of lower grade products our competitors sell which release toxic PFOA carcinogens into your home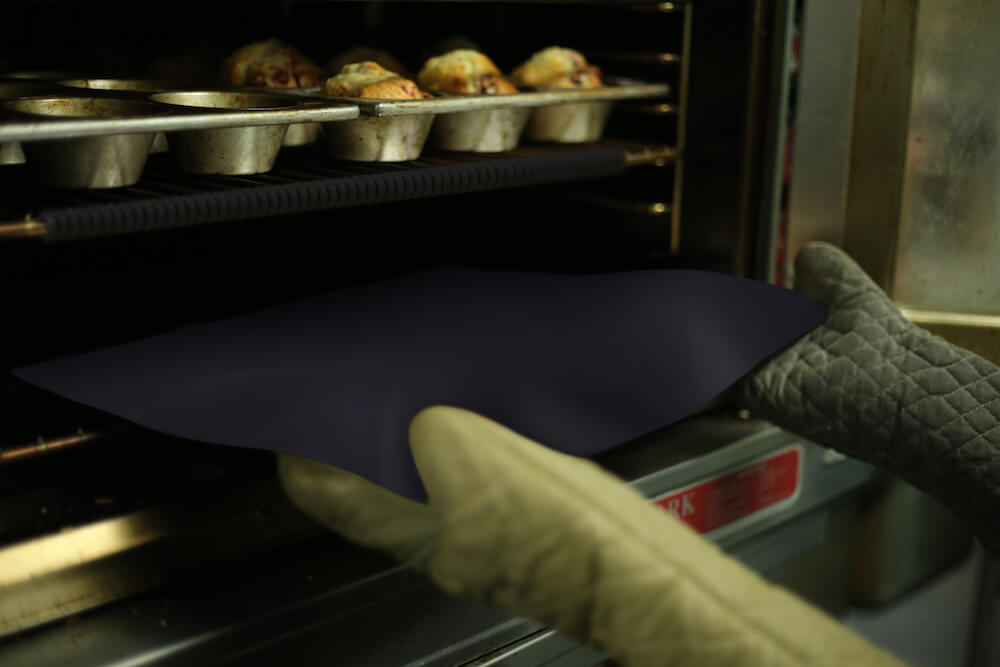 ---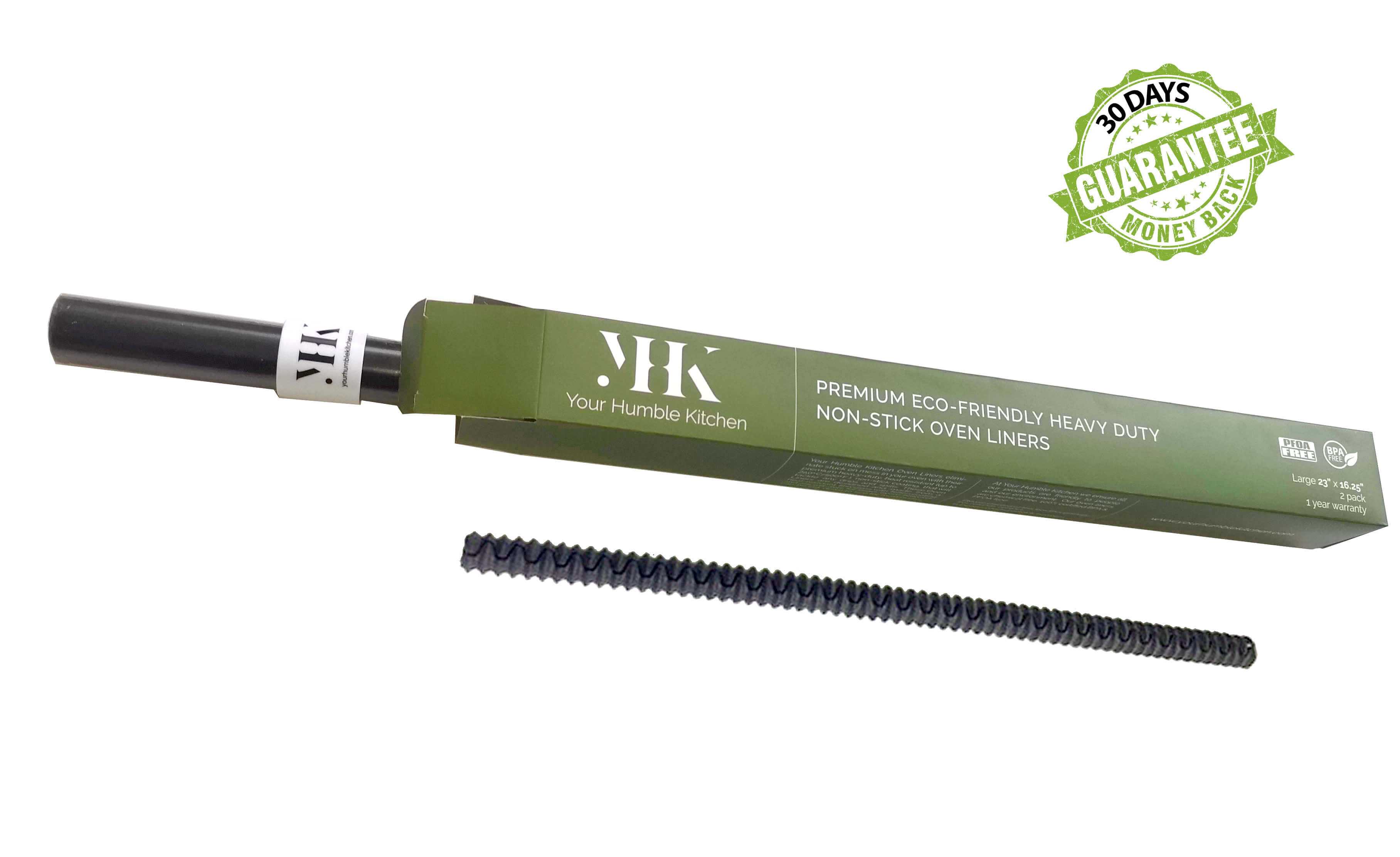 ---
Why?
---
EXPERIENCE EASY & CLEAN BAKING

Our 30 inch oven liner protects your oven from boil-overs, drips & spills. Easily washable, retaining shape wash after wash. No more using that toxic oven cleaner, self-clean mode or braking your back scraping the burnt drips off the bottom of your oven.

SAFE ON SOME OVEN FLOORS & UNDER HEATING ELEMENTS

Our oven protectors are 100% heat resistant, safe up to 240°C/ 500°F, they can be placed on your stove bottom & ensure your oven air flow isn't affected. See product description below for placement Instructions!

LASTING COMMERCIAL GRADE THICKNESS

As our oven liners are 30% heavier than all other Amazon Oven liners, which means it will outlast traditional liners & won't melt. Perfect for Stoves, Microwaves, BBQ's and usable as a Grill Mat, Baking Mat or Pan Liner

SAFEST FOR THE FAMILY, 100% CERTIFIED PFOA, BPA FREE & FDA APPROVED

At Your Humble Kitchen we ensure our merchandise is tested & eco friendly. PFOA is a toxic carcinogen to animals & humans. We are certified & can prove it.

Your Humble Kitchen Exceptional Customer service
---
Whats In The Pack
---
2 Large Teflon Liners sized 23inches x 16.25inches

1 Silicone 14 inch Oven Rack Guard

1 YHK Storage Ring

Clear instructions on placement

1 year warranty

100% Satisfaction 30 Day Money Back Guarantee
---
Placement Instructions

---
Everyone's oven is different, however some ovens can have the oven liner placed on the bottom of the oven. See below exceptions to this:
– Electric Ovens place on bottom of oven.
– Ovens with EXPOSED HEATING ELEMENTS place at bottom under element, ensuring 1 inch clearance between element and liner.
– All Ovens with Gas & HIDDEN HEATING ELEMENTS need to be placed on the bottom shelf / lowest rack (NOT OVEN BOTTOM). You may place baking dishes and pans directly on the oven liner's surface
READ INSTRUCTIONS CAREFULLY! Please read instructions on box before using 99% of issues are from improper placement
Download Use & Care Instructions