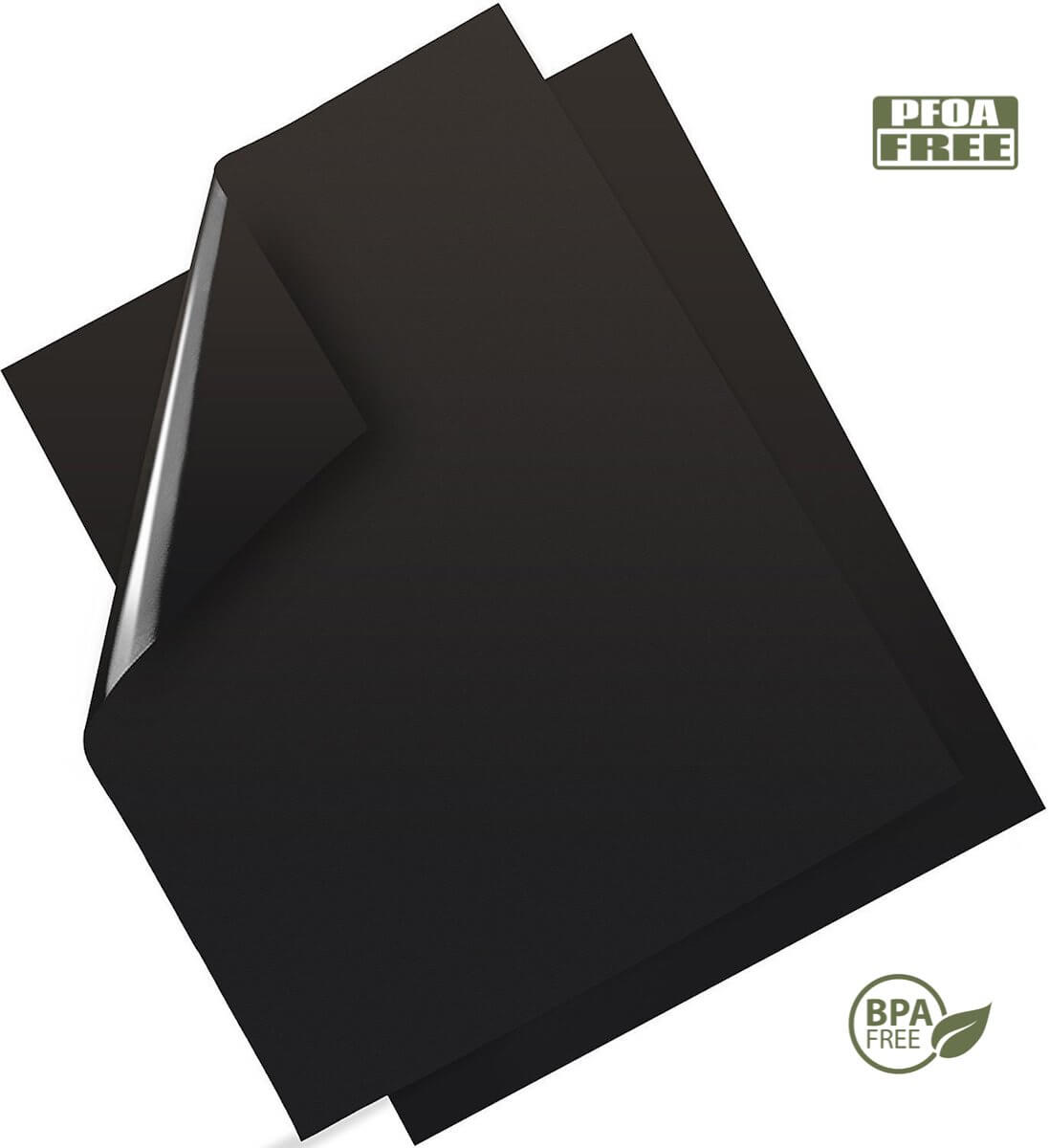 ---
Large Non-Stick Grill Mats
Premium Heavy Duty protector – Usable on any Gas, Electric or Charcoal Grill, Barbecue or Kitchen Oven – Eco-Friendly, Certified Non-Toxic BPA & PFOA Free

---
Your Humble Kitchen Grill Mats line your grill to eliminate stuck-on mess and grease when your barbecue. With their high quality, thick coating, that will protect those stuck on messes from your grill.
Designed and manufactured from durable materials withstanding heat over 500°F / 260°C suitable for any Gas, Electric or Charcoal Grill, Babeque, Webber, Pizza Oven or Kitchen Oven. Once purchasing this product your life will never be the same again, effortlessly wiping your grill after each use.
At Your Humble Kitchen we ensure our merchandise is tested and good to your foods, kitchen and surroundings, ensuring 100% verified from PFOA, a dangerous toxin. As everyone's grill is different please read instructions carefully before using to ensure you get the best use.
Don't be fooled by other imitation Grill Mats with low grade quality, these are the only Heavy Duty Grill Mat in the market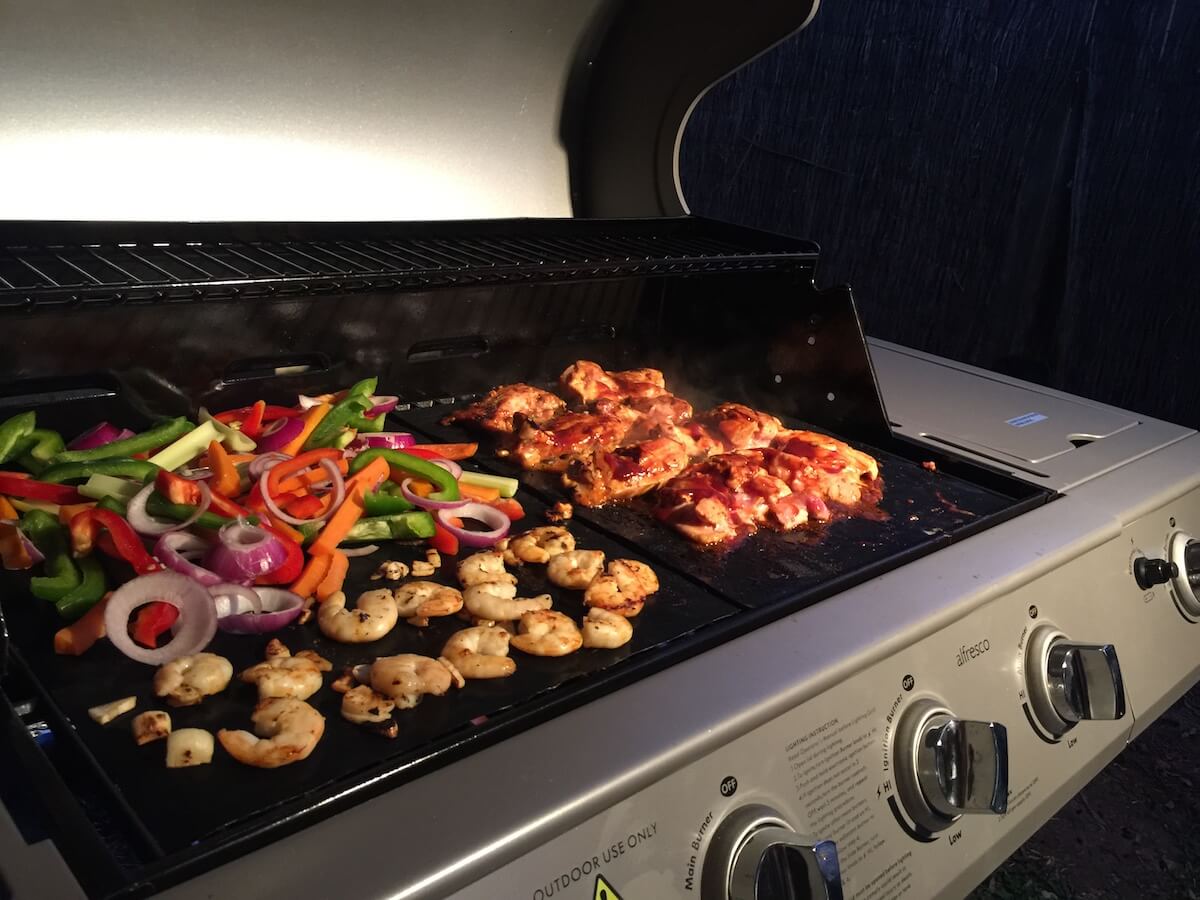 ---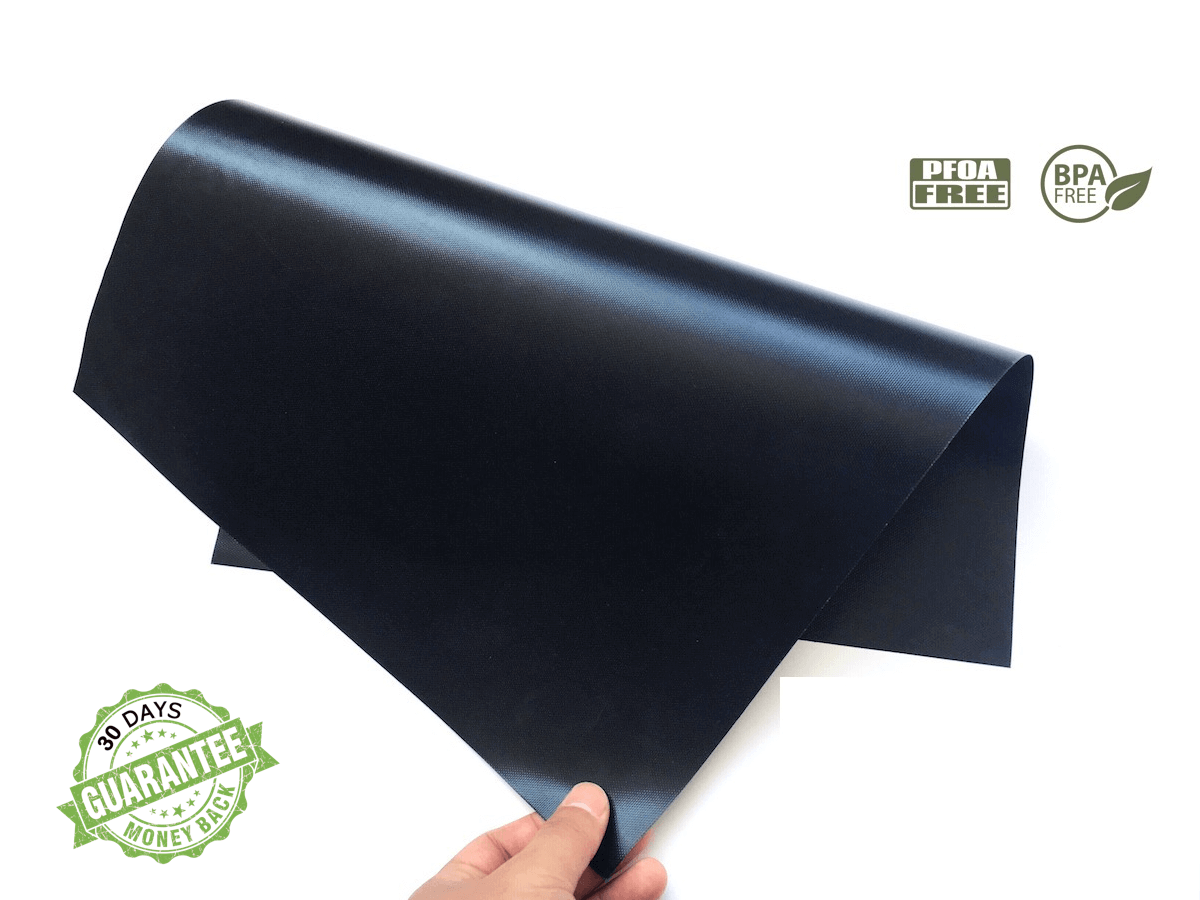 ---
Why?
---
Eco-Friendly

Guaranteed 100% Certified PFOA & BPA Free

FDA Approved Food Grade Teflon

Premium Heavy Duty quality

Fits Any Grill

Safe up to 500°F / 260°C

Easy to clean and use

Your Humble Kitchen Exceptional Customer service
---
Whats In The Pack
---
2 Large Teflon Liners sized 23inches x 16.25inches

1 Silicone 14 inch BBQ Arm Guard

1 YHK Plastic Storage Ring

1 year warranty

100% Satisfaction 30 Day Money Back Guarantee